This website is devoted to life and work of late Dr. Fatah Singh. The matter included in this site is divided into three parts. First part contains mainly one of the many thesis works done under his guidance, namely the thesis on Symbolism of Waters in Veda (by Dr. Sukarm Pal Singh Tomar). The second part contains the proceedings of one -day seminar on his published work in the form of various books. The third part contains his contributions on decipherment of Indus valley script.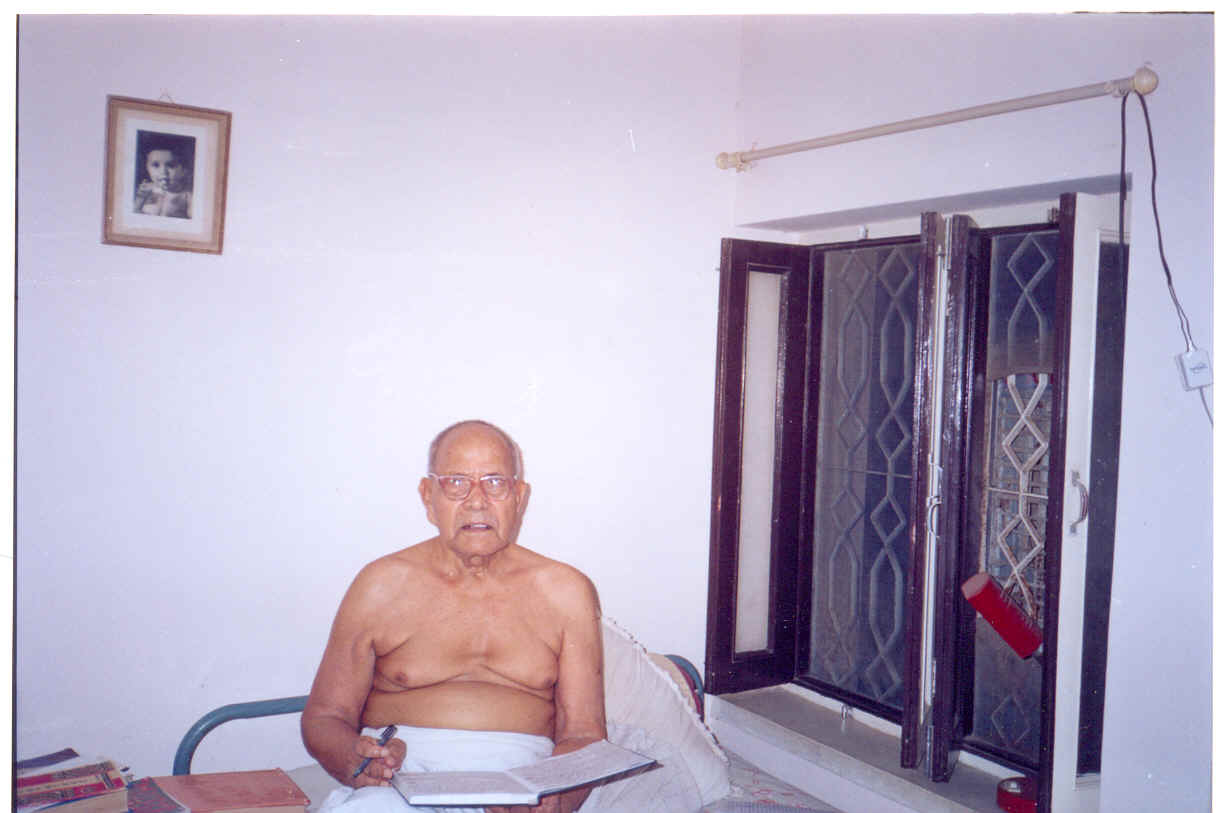 HIGHLIGHTS OF CAREER OF Dr. FATAH SINGH
Born : Guru Purnima, Vikrami Samvat 1970( 13-7-1913AD.) in village Bhadeng Kajja in Pilibhit District. Died : 6-2-2008 AD. Received his M.A. degree from Varanasi. Awarded D.Lit. by Banaras Hindu University for his thesis on Vak in vedas. Taught Sanskrit and Hindi in the colleges of Agra and Kota. Was principal of the colleges of Sriganganagar, Byavar, Kaalaaderaa. Director of Rajasthan Oriental Research Institute from where he retired.Got international fame for his efforts to interpret Sindhu culture script on the basis of vedas, a work which is still close to his heart. In addition to editing of 33 old manuscripts, he has authored books some of whose names have been given here.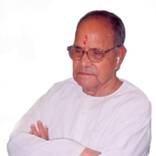 Dr. Fatah Singh (13.7.1913 to 6.2.2008 AD) was a scholar of the century, when it comes to interpretation of Vedas and related scriptures in spiritual light. He would be best remembered for his unique, scientifically coherent, and practical interpretation of Vedic literature, that is useful to every day life, as supported by the manuscripts he has left behind and a number of doctoral thesis's he guided.
Dr. Singh was also a known expert on Indus Valley Civilization. Based upon his decipherment of nearly 1500 Indus Valley seals, he found that the Indus Valley Civilization was a carry-over of Vedic Civilization which existed throughout India ; not just in Harappa & Mohenjo-Daro region of Sindhu. In 1968 his research revealed for the first time that the Indus Valley seals contained thoughts of Vedas and Upanishads, thus exploding the myth of Aryan migration theory. He observed that the Aryan and Dravidian cultures are both of Vedic origin.
An eminent scholar of Veda, Hindi & Sanskrit literature, and linguistics, Dr. Singh was honored by several prestigious national awards which included the Harjimal Dalmia Puraskar(1948), for Vedic Darshan, U. P. Government prize for Kamayani Saundarya (1953), Rajasthan Government Special Merit Pay for original research (1963-72), Honorary Mahamahopadhyaya title (1982), Maharana Kumbha award of Mewar Foundation (1988), Delhi Sanskrit Academy Samman (1990), Rajasthan Sanskrit Academy Samman (1992), Sahitya Bhushan Samman by U.P. Hindi Sansthan (1998). Ved Vedaang Samman by Sandipani Asharam (2000), and Sahitya Shiromani Samman by Savitri Sansthan Lucknow (2001). During his visits to USA he expounded upon his integration vision for the World Man, and that Veda is the fountain head of all religions.
Dr. Fatah Singh's beginning was very humble, with strong core values that remained a solid foundation throughout his immensely challenging life. He was born in a farmer's family at Bhadeng Kanja, a village in Pilibhit district of U.P. that had no schools or educated people. In spite of practically no support for education, with inspiration from Dayanand Saraswati, he went all the way to obtain the first "D. Lit." degree from the famous Banaras Hindu University in 1944. His thesis was entitled "Vedic Quest into the Mysteries of Vak".
For several years Dr. Singh served as Head of Hindi & Sanskrit Departments and, later as Principal, in various colleges of Rajasthan University . In later years of active service he was Director of the Rajasthan Oriental Research Institute, where he edited 33 ancient manuscripts and deciphered nearly 1500 seals from the Indus Valley . After retiring from the Oriental Research Institute, he stayed for several years at Veda Sansthan in New Delhi , where he guided research for a meaningful elaboration of Vedic glossary called Nighantu, to enhance a method of Vedic interpretation initiated by Yaska in about 1000 BC.
1.Veda Vidyaa ka Punaruddhaar ( Resurrection of Vedic Knowledge)
(Veda Sansthan, C-23, Rajouri Garden, New Delhi - 110027) Price Rs.200/-
2.Maanavataa ko Vedon ki Den(The gift of Vedas to Humanity)
(Veda Sansthan, C-23, Rajouri Garden, New Delhi – 110027) out of print.
3.Bhaavi Veda Bhaashya ke Sandarbha Sutra(The Reference Points of Future Explanation of Vedas)
(Veda Sansthan, C-23, Rajouri Garden, New Delhi – 110027) Price Rs.15/-
4.Dhaai Akshar Veda ke( Two and a Half letters of Veda)
(Veda Sansthan, Rajouri Garden, New Delhi – 110027)Price Rs.50/-
5.Vedic Darshan(Published in year 1947, now under reprint)
6.Vedic Etymology(Published in year 1955, under reprint)
7.Kaamaayani Soundarya( Under reprint)
8.Sindhu Ghati ki Lipi me Brahmanon aur Upnishdon ke Pratik(Symbolism of Brahmanas and Upnishads in Sindhu Valley Script)(Rajasthan Oriental Research Institute, Jodhpur, India, 1969AD.)
Some of the above books are available in image form on Google Documents
Part I
Part II
Proceedings of one - day seminar on life and work of Dr. Fatah Singh
Part III
For any comment, please mail to :